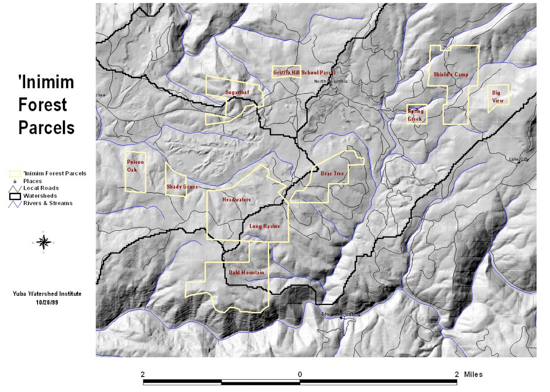 This summer, the Yuba Watershed Institute is updating the management plan for the 'Inimim Forest, which we manage collaboratively with the U.S. Bureau of Land Management (BLM).
We are looking for a small crew of volunteers to help us with assessing the condition of the forest on the different parcels of the 'Inimim (see map above).
If you want to help us, and learn about the ecology and management of your local forests, please contact chris@yubawatershedinstitute.org.
We will be surveying several days a week (usually 7:30 am to 1 pm) for the next few weeks in August. You will not be required to attend all dates, and no prior knowledge is required.