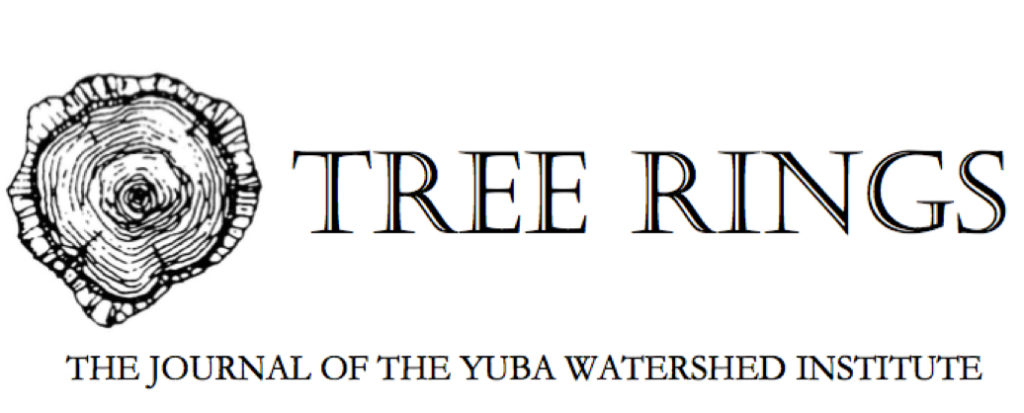 The YWI is currently accepting contributions for our annual journal, Tree Rings.
Deadline Extension! Submissions should be received by Monday December 5, 2016.
There is no specific theme for this edition, so please share art, letters, poems, articles, and notes on whatever place-based topic inspires you.  We welcome well-researched perspectives and stories of life in the Yuba River watershed and the Sierra Nevada, natural history reports, as well as art, photography, and poetry reflecting visions and contemplations of people and landscapes. This edition will be edited by Daniel Nicholson and Corinne Munger.
Your stories are important to us!  Help us share your passion and creativity with the community.
We are requesting art, letters, poems, articles, and notes.  Articles and letters should be limited to 1,200 words or less.
Submissions should be emailed to corinne_munger@live.com by
December 5, 2016

.